That Shines For Eternity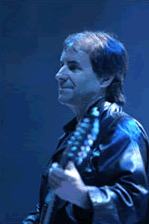 The new C de B album, 'The Road To Freedom', was released in early March , 2004. The record is released on Chris's own Ferryman Records label - and is available from the official Chris de Burgh web site. Bookmark the site immediately. 'The Road To Freedom' is very much a return to his musical roots for Chris, with solo performance at its core, supplemented by contributions from other musicians.
Well, we at Man On The Line finally have the official cover art for The Road To Freedom up on this page, very effective indeed. We are going to leave the imaginary cover up as well, simply because we still like it, two for the price of one...and remember, The Road To Freedom was in early March so get your copy now, through CdeB's official merchandising pages, you'll find the link banner at the top of the page. Finally the sound sample playing in the background:
It is the single from the album: The Words,"I Love You" which was released in mid February and will only be available from Cdeb's web site and by mail order. The man never fails to deliver, does he? The song is gorgeous.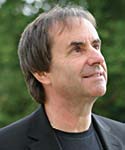 .........well that was me,
and I have seen the light,
that shines for eternity,
Because I learned to say
The Words "I Love You".
So many hearts have been broken
by the lies of history,
And so many arms are still open
for that final mystery......